CyberForce Competition Sponsorship
To address the cybersecurity capability gap the U.S. Department of Energy (DOE) will host its fifth CyberForce Competition. For this competition, teams engage in interactive, energy-focused scenario activities centered on cybersecurity methods, practices, strategy, policy, and ethics all while defending their network against a red team attack. With rapidly growing enthusiasm from academia, industry and government alike, our next event will host nearly 100 competing teams from across the country at ten National Laboratories.
Sponsorship must be in by October 1 to be placed on t-shirts and
October 15 for all other marketing materials
Additional Sponsor Benefits
Recruitment opportunities of top cybersecurity talent
Early access to participating schools list
Involvement throughout competition
Networking and mentorship of college students
Potential collaboration opportunities
Opportunity to support cyber workforce development
Corporate Sponsorship Tiers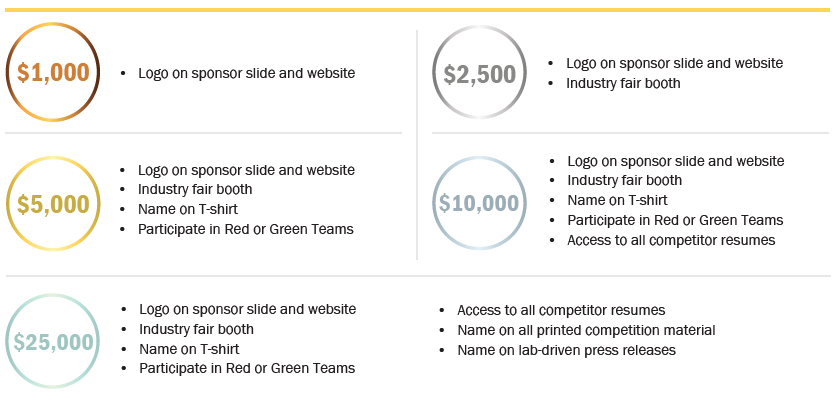 For more information about sponsorships, please contact
Email: cyberforce-sponsorship@anl.gov   |   Phone: (630) 252-3470

Ready to sponsor the next CyberForce Competition?